by Kyle Tomita on Fri, Apr 13th, 2012
| Events and Shows, Media Coverage, Motorsports
In case you missed Formula Drift's 2012 season opener on the Streets of Long Beach, the major online media outlets have got you covered.  Part of our team made the trip down to Long Beach, but they were busy working on the cars and did not get many photos.  Working in the pits, gives you a different perspective on the event.  We were searching our favortie online media outlets and found these great articles about the event.  We wanted to share them with you. 
First we start out with a pair of articles by Larry Chen, for Speedhunters.com.  Larry not only posted his normal event summarization but also did a post event interview with the Long Beach winner, Justin Pawlak.  Also as is norm for Larry Chen articles are the amazing photos that really tell the story. 
Here is the link to event coverage from SpeedHunters.com.
And also the link for the Justin Pawlak interview. 
Another one of the media outlets that we also enjoy reading is MotoIQ.com.  They have a series of technical write-ups that we like reading.  Justin Banner put together well written article with photos by David Karey and Jeff Naeyaert.  
MotorMavens provides coverage of many motorsports events and they had Antonio Alvendia covering the Streets of Long Beach.  Antonio put together his words and photos by himself, Mike Kim, Oliver Petalver and Yoshi Shindo to give us MotorMavens coverage of the event.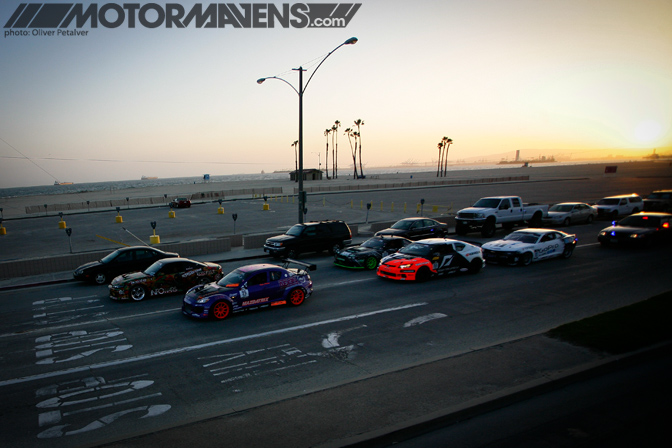 Here is the link to MotorMavens' Coverage.
And last but not least, we wanted to mention StanceWorks' coverage of Long Beach by Mike Burroughs.  Other than the words, this article really stuck out because of the photos.
Here is a link to the article.  We only recently started following the website but we have definitely been impressed by the photo coverage. 
NWMotiv.com was also down in Cali for the Formula D.  They are a Northwest based site that covers the the Northwest automotive scene.  Armin H. Ausejo put together an article with photos by Kyle Pope and Andy Krzyzanowski.
Here is a link to their coverage of the event. 
They are also many more online media outlets that have covered this event and these mentioned are but a small few.  We hope that you will continue to support these media outlets and others so that they can continue to bring you great articles such as these.  We cannot wait for Formula D Round 2 in Atlanta and the media coverage to follow.